November Special ~ 10% OFF
About Janet Boccelli's Artistic Passions 👇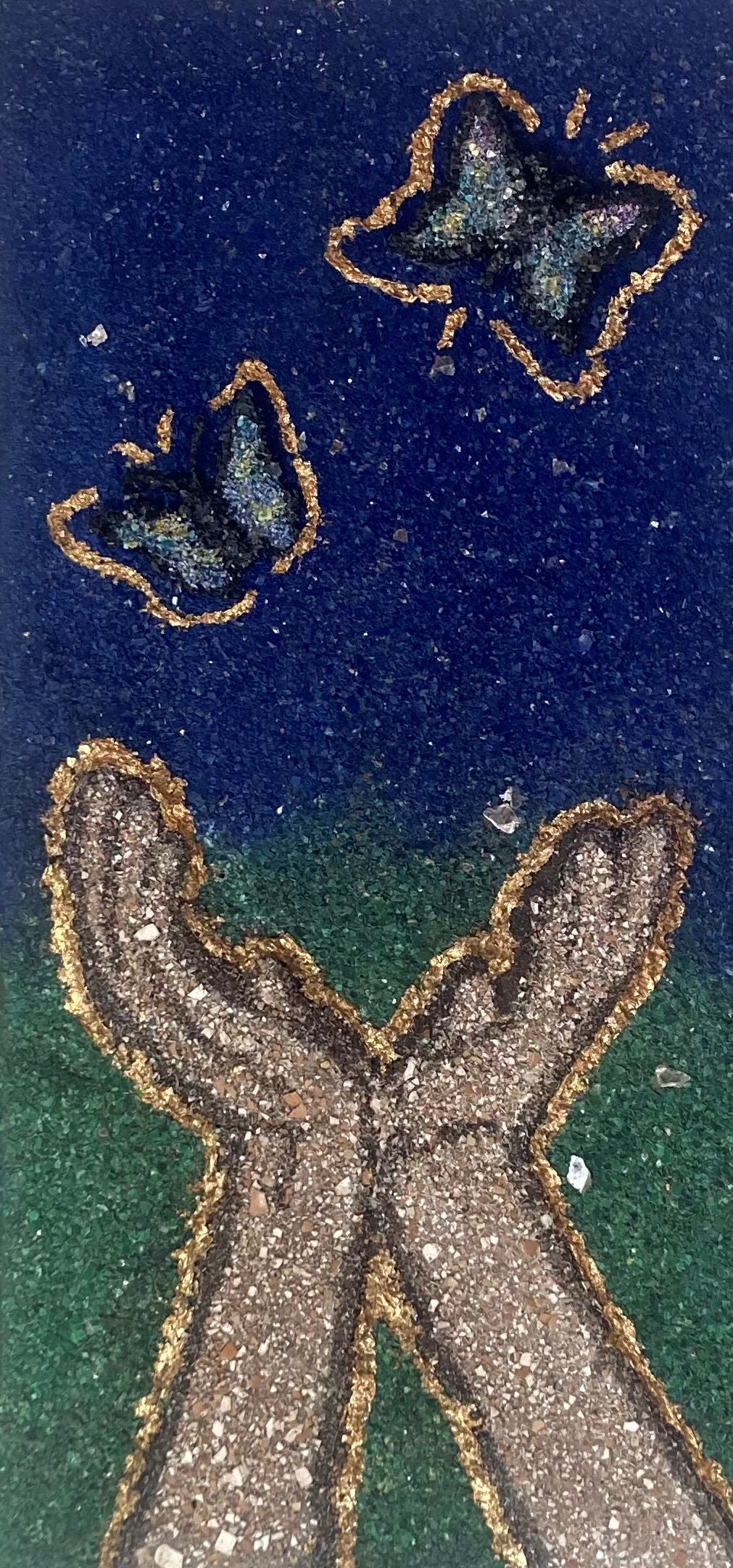 Naturale Arte
Each piece requires layers of dyed or painted eggshells, mica, semi-precious stones, ponderosa pine cones/needles, dried cacti, etc... gifts from nature. All pieces are sealed for protection and
no two will ever be the same. The images I choose to create are meant to ask the viewer to connect with one's high-self and seek ways to understand the journey on this path of being human. I find the intelligence in the animal, plant and mineral kingdoms and icons from different religions to be the best reminders of how to be best version of ourselves. I find no shortage of images that resonate beauty, joy, love, tranquility or hope. . Should you have an image that is dear to you and would like to bring nature into your home, I am available for commissions.
Contact
Taos/Soul
Taos Soul ambigram flip the word Taos to reveal Soul: Mountains represent protection, the Rio Grande Gorge is the 2-Headed Snake representing transformation by healing through Nature. Bear Print Sunrise represents the courage to listen to your Inner voice. Dreamcatcher, may your dreams come true.
Soil/Life
Soil/Life Ambigram meaning: We cannot have healthy life without healthy soil. The mushroom represents the intelligence in our soil creating a fungal network of which the tree of life grows and offers us oxygen, heat and shelter. The bee represents community and the lady bug represents good fortune.
Regular price

Sale price

$5.00 USD

Unit price

per

Regular price

Sale price

$40.00 USD

Unit price

per

Regular price

From $35.00 USD

Regular price

Sale price

From $35.00 USD

Unit price

per
Brother/JahLove
Jahlove/Brother Ambigram meaning: Hand represents standing together with our Brothers in solidarity against injustice when flipped the hand is offer the Lotus representing compassion.
Latte Art
Soulful Shots Photography. Juliet Smith's book, note cards and prints capture espresso and latte foam with artistic images, inspirations, ceramic Taos Artists cups, hands and decadent desserts.
Regular price

Sale price

$40.00 USD

Unit price

per

Regular price

Sale price

$75.00 USD

Unit price

per